Newest of the old...
Having some extra time over the last few months, I've been able to complete more work going through and processing my back catalogue of photography from the last decade- the main impetus for this website. I've been able to add about a dozen new (old) works in the past few weeks. Soon I will be nearing the end. There are still a few more areas I need to finish digging around and/or revisit. I have potential print material coming from photos I took of the Chilliwack mountain landscape as seen from the Strait of Georgia, maybe a few other coastal Gulf Island photos, a few from a 2019 trip to Kauai, photos from the Lake Chelan region of Washington state, some cool arid minimalist landscapes from northeastern Washington, and some more of the beautiful central California coast, including some VERY large triptychs, as soon as I figure out how to configure triptychs in my print store. Some of my recent additions have been from my trip to Banff in 2013 and a few other random photos- seen in my gallery here: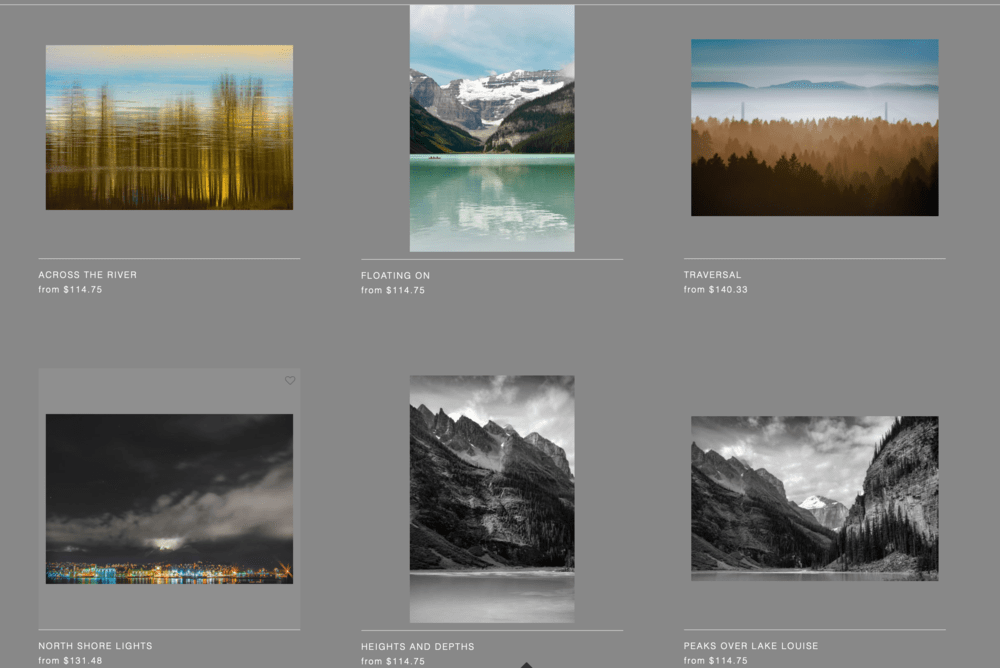 And a few more of these newer offerings: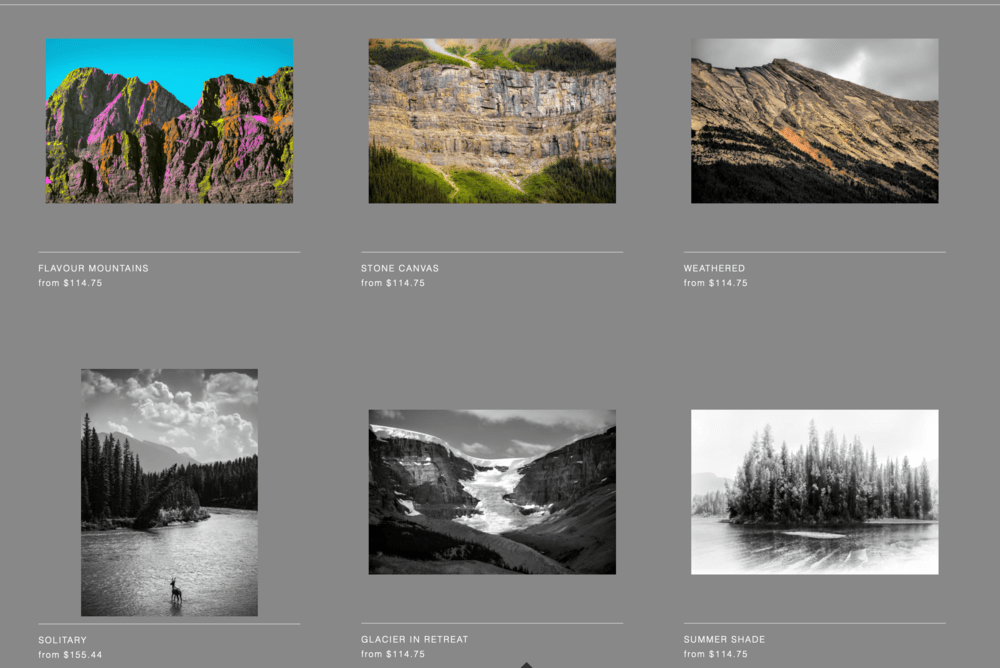 You can see that I've tried a few different stylistic choices among some of these various shots. But they all follow my general impulse- seeing an image I can't help thinking would look awesome as a large print. So after my back catalogue has been thoroughly mined for material, what's next?
Well, I have noticed that with any extra time that I've had, one thing I've been doing very little of is going out to shoot new landscape photos. This might in part have to do with pandemic travel guidelines, but I think there's something more to it. As I've said before, my photography was never about showing off iconic locations- there are already so many talented photographers out there capturing the perfect moment at spectacular photographer hotspots. I just don't have interest in doing the same. I do feel that my forest interior series is still incomplete- I have yet to get some of the shots I've been looking for, but apart from that I'm not sure I will be wanting to proactively seek out landscape photography opportunities. Of course as it is, many of the photos I've already taken were because I simply couldn't help myself. And it's always been about noticing a composition, minimalist, abstract, or otherwise, that made for a compelling image in my mind. So I know that every now and then, regardless of where I am, I will see images I am compelled to capture. There will always be those. But what I've noticed more and more is my desire to push things more creatively, to be a more active participant in the process- in other words do things that are more ME. In photography, my robot bear series was the real beginning of that. And besides eventually continuing that and similar conceptual photography series, I long to return to painting. And once I have a good number of completed works, I will definitely be adding a paintings category to my site. I do love the photos of the natural world that I've taken, but as I do more of whatever it is that makes my voice unique, you can expect me to continue to pivot in my output.
Check out all my latest work here: