2020 is done!
I know I've heard a thousand cries of "What a crazy year 2020 was!" and "That was the worst year ever" etc, and they're not wrong. Except maybe about it being the very worst- I'm sure there have been some terrible years and decades in history. Humanity has survived through the most insane things imaginable. But I do know that this year and all it's events, sickness and challenges have not affected all equally. I am thankful that I and my family remain in good health. I do feel very unimpressed by my own response to the challenges and opportunities this year presented. But what I would like is to feel that balance between giving myself and everyone around me heaps of grace for navigating these new anxiety-ridden, online-dominated lonely days, and the confidence to continue to challenge myself to always do better. I feel like I got very little done this year that I had planned, and yet, at least I did get SOME things done. I want to walk that fine line of being not too self-congratulatory but admitting that I really did ok, and actually accomplished some things. The undeniable facts. Here's a few things I can look back and be proud of-
I got more work posted on my website! A mix of new and mostly older images, as well as updating some previously posted work- here is a sampling of what I added to my print store this year: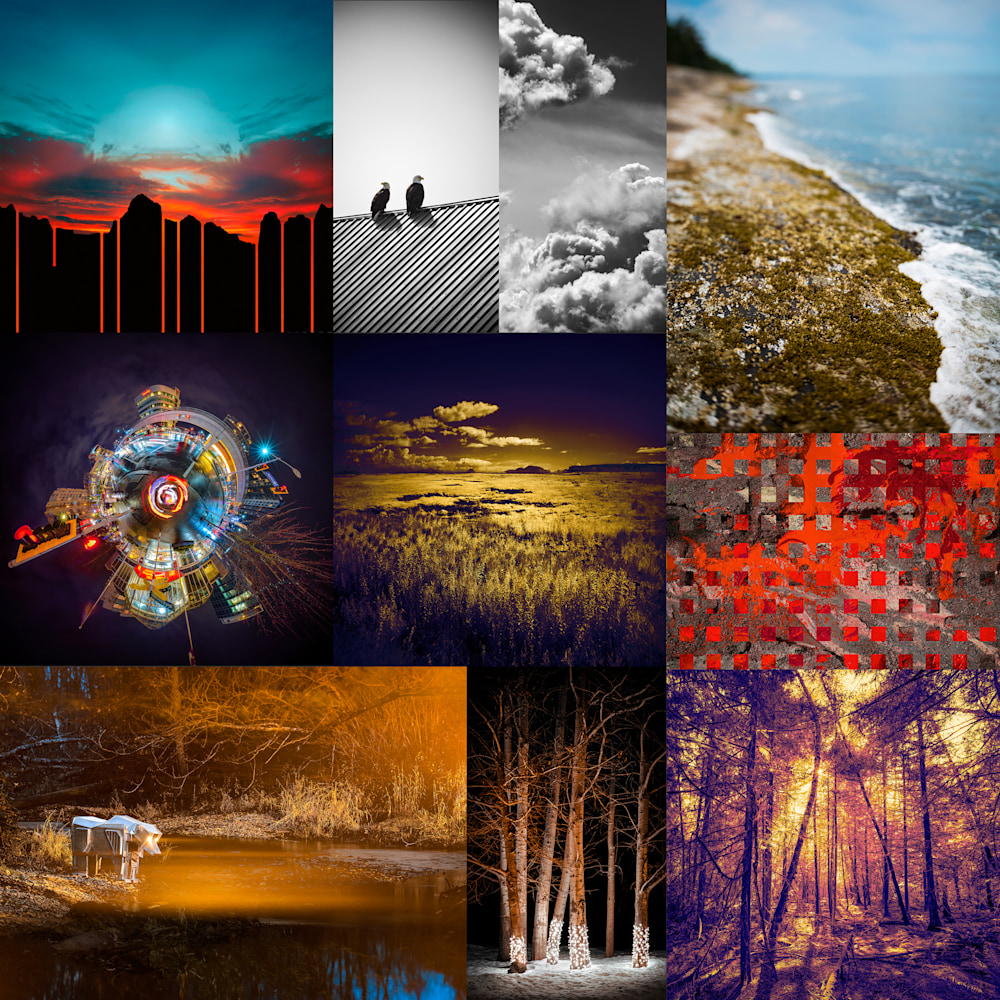 You might notice a trend towards more abstracted work. My abstract category is definitely seeing more growth than most, a trend I'm sure will continue ... https://www.lifeisart.ca/abstract-altered
Another major addition to my site is the extensive gallery of my abandoned Hawaiian resort photographs, from last year's visit to the old Coco Palms resort: https://www.lifeisart.ca/abandoned/albums/the-coco-palms-resort
One thing I thought was really cool was the addition of being able to offer GIFT CARDS! It wasn't too much trouble to figure out, and definitely worth it!
I also had the opportunity to make two different album covers for musical friends of mine- The album "Bread from these Stones" by One Finite Monkey, and then "Under our own piece of sky" by Josh Barkey (which I also titled!), both of which can be found on Bandcamp as well as other music services.
Speaking of album covers, during my quarantine time, this happened.
Finally, just recently I was able to finish designing a proper logo for my business! I did it all myself, based on my robot bear series, and I'm pretty proud of how it turned out!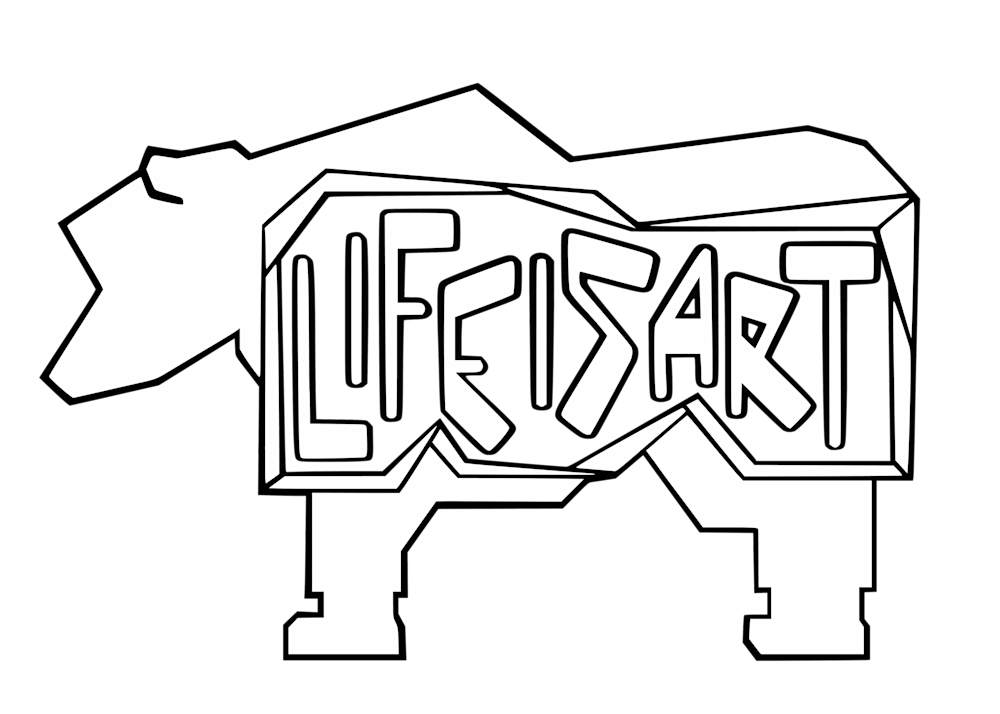 So there's that! So I have to say that it's been hard but not all bad. Next year could be easier, or even more challenging (who knows!), but I'm going to do my best to make it better either way!
Take very good care,
And Merry Christmas/Happy New Year!
James